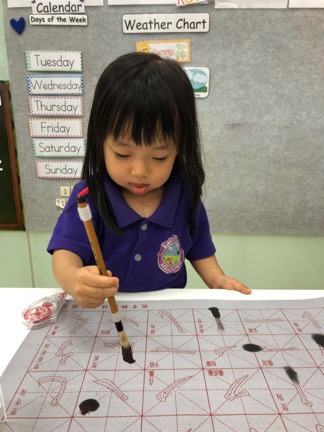 为了大力配合新加坡政府对中华文化的推广,我们幼儿园设立了文化讲堂浸濡学习- 中华文化之毛笔书法课程 通过毛笔书法课程对学生有以下几个方面的发展: 1 体能发展 - 小肌肉的发展( 握笔的动作)/ 大肌肉的发展( 手臂的动作及运笔的动作) 2 认知发展 - (语言发展)对文字的学习/ 对写作的兴趣了解 3 技能发展 - 与同学之间的交流,沟通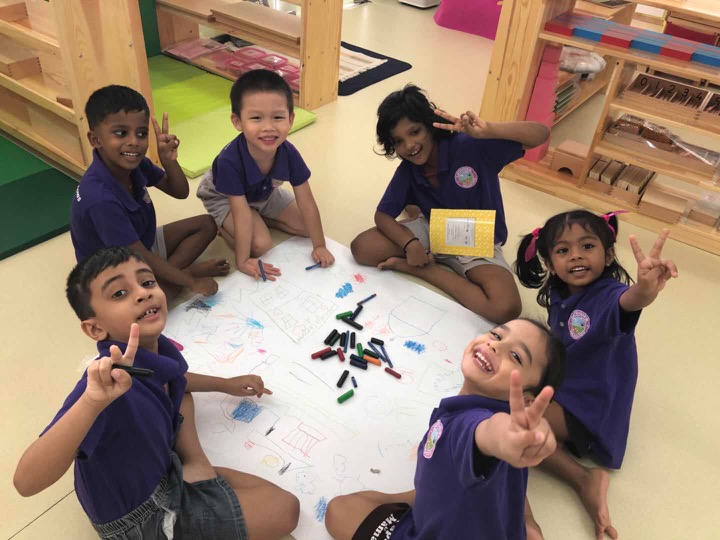 小小·领导者---创意绘画游戏·设计课程· 致力于培养·儿童的责任感,建立自信,小小团队合作·精神, 以分组教学作为课程的主体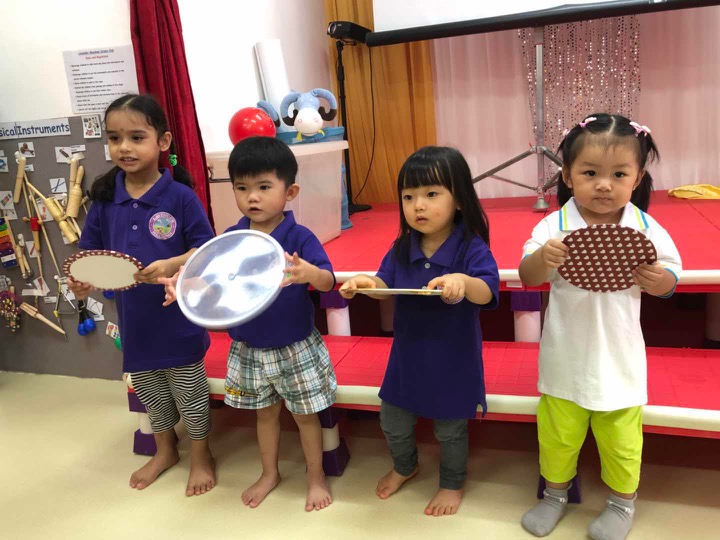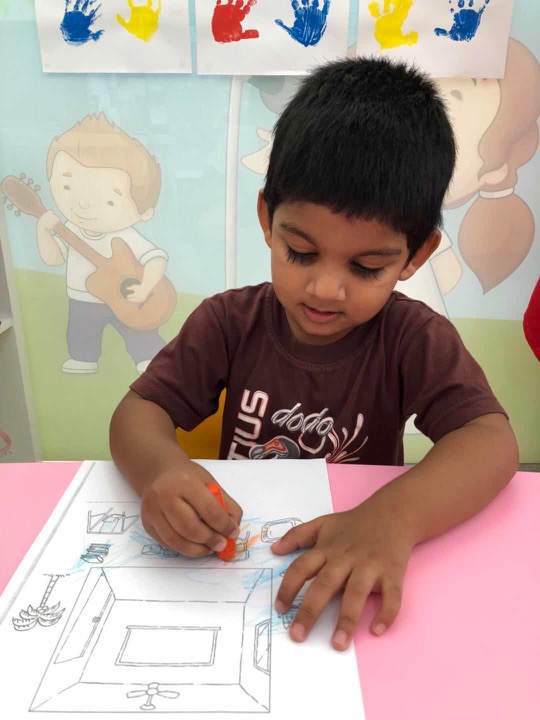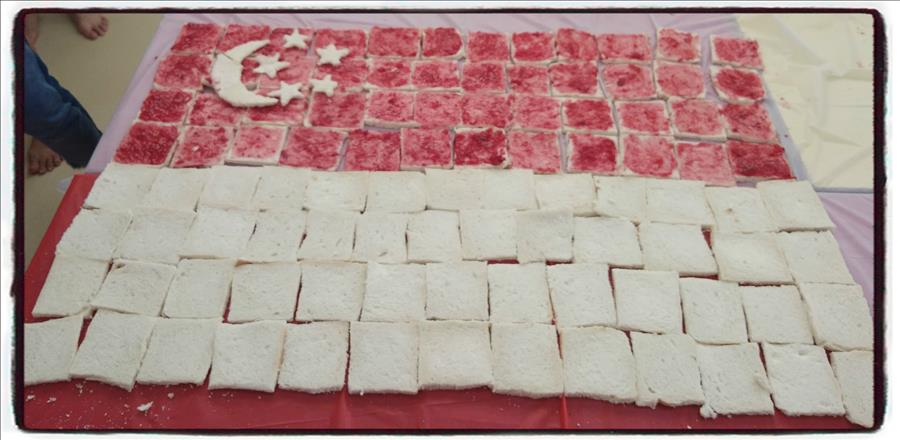 LMA celebrated our Singapore Birthday on 7 August 2019. We started our celebration passionately with Singapore National Anthem and Pledge led by our Parent Volunteer, Mrs Grace Hobbs. Followed by all together singing and then performance by children. Our wonderful parents joined in the dance and singing with children. After a great Cheer Time, we pieced-up a sizable Singapore flag with bread. It was a good time of good team working. We had our Sports Day after the Celebration. The event started with energetic mass exercise by our Parent Volunteer, Ms Sarah. Then followed by games. Congratulation to all the Winners and good Cheer to all participants ! Not forgetting … A big Thank You to all our Parent Volunteer and Staff for making this fun celebration and Sports Day possible. Happy 54th Birthday Singapore !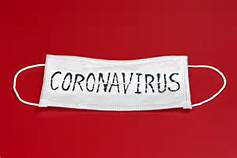 Here is Lavender we have 'built' our strong fences against COVID-19. On top of all the necessary measures such as temperature taking, declaration etc, we disinfect our furnishes and toys daily. We also spray our center with disinfect solution used by medical centers. Hi parents and guardians, it is a NO WAY for COVID-19 in Lavender Meadows Academy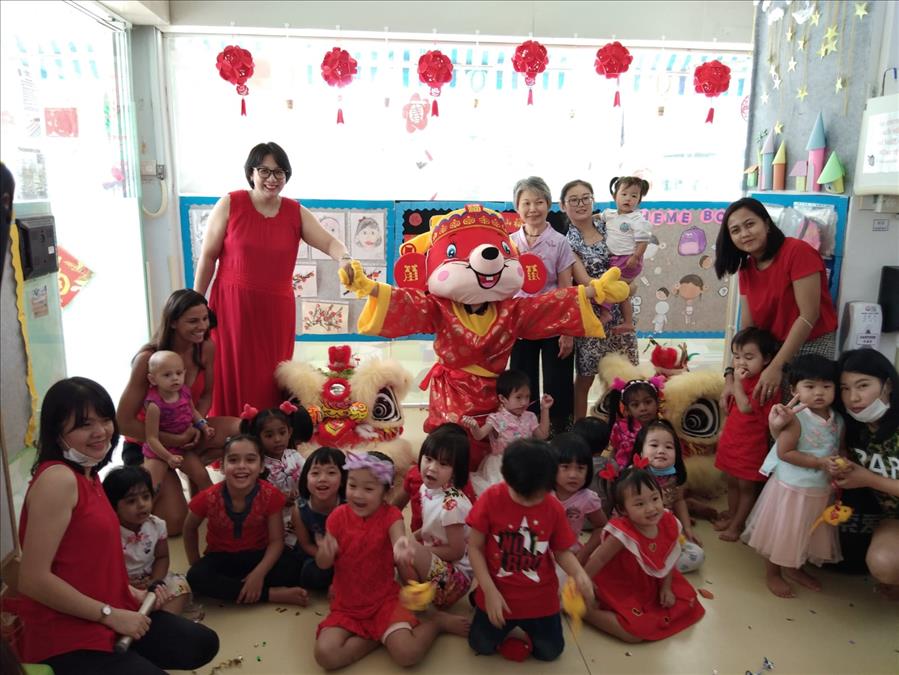 Lavender Meadows celebrated Lunar New Year, which is also know as Chinese New Year, on 30 January 2020. The Center was abundantly decorated to create the Chinese New Year atmosphere with red lanterns, banners, streamers, couplets, and stickers. Children presented songs and dances for the parents during the celebration. Parents also did their part by creating Chinese painting /calligraphy and paper cuttings featuring the Chinese character 'Fu' and 'Chun' together with their children. Children got to bring back 福, which means fortune or good luck, and 春, which means Spring back home for Chinese New Year. The children were also able to enjoy food and tidbits. The main event of the morning was the Lion Dance. Wow! What an eventful morning! The Lion also produced 菜,which represented Fortune or Prosperity and then lots of toy mouse for the year of the Mouse. It offered Mandarin oranges, which means luck, or 'Kam' means 'Gold' / riches. The children did their 'Lohung', a traditional activity for promotion and improvement, after their afternoon. Children had a bountiful day; bringing back toy mouse and a little red bag of goodies.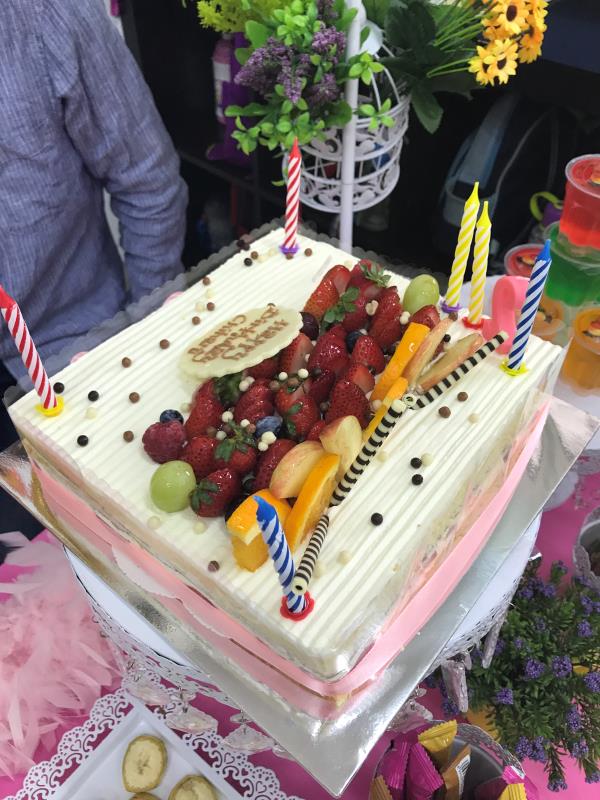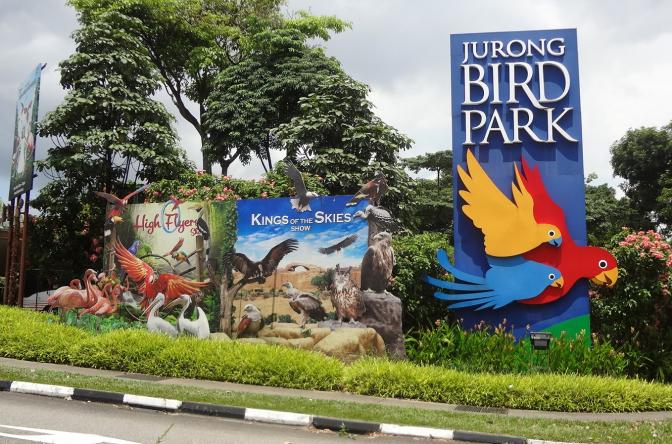 Children boarded the bus to Jurong Bird Park with great excitement to meet variety of bird species on 14 August, Thursday. They got more than what they were expecting. Watching the 'Kings of the Skies' show was a very noteworthy moment. Children had close face-to-face counter with vultures, condors, eagles, owls and kites; the birds of prey. They viewed how these birds skillfully snatched their food tossed in the air. These birds have keen eyesight for detecting food at a distance and during flight. 'High Flyers' show was also very amazing. Children observed in super close distance birds in their graceful flights and incredible skills. The talking and singing Macaw in English, Chinese and Malay language was remarkable. Children kept talking about Flamingo, then they saw them and more. The penguins, chicken, toucan, horn bill, parrots, pelicans and others. This experience would surely ignite their curiosity to know more about birds.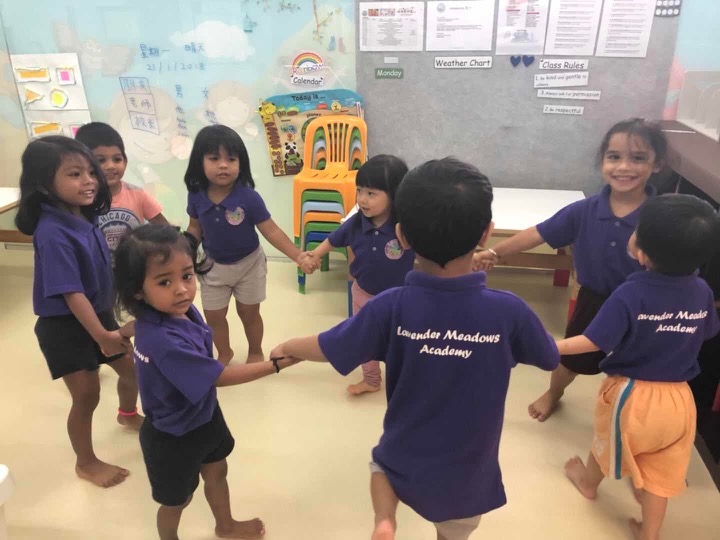 一 二 三准备平静的思考,平静使我更加的平和,获得智慧。